See below the local calendar of events with thanks to Genie.  To subscribe to the Genie newsletters and to submit events to the calendar, please got to genienews.org.
Jun
19
Tue
Farmers Market

@ Wallingford Market Place
Jun 19 @ 8:30 am – 1:00 pm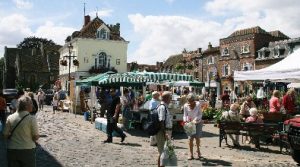 Selling local produce. Every third Tuesday and first and fifth Saturday in the Market Place from 8.30am to 1pm.
Afghan Connection Literary Festival

@ Bradfield College
Jun 19 @ 7:00 pm – 9:30 pm
An evening with McMafia's Misha Glenny & Sarah Montague.
Thrilling McMafia author Misha Glenny will be interviewed by formidable presenter and journalist Sarah Montague. Misha is an expert on global organised crime and cyber security; "he doesn't just write books, he lives them."
Come and join us for a delightful evening in the grounds of Bradfield College. Watch British journalist Sarah Montague interview McMafia author Misha Glenny. Browse our eclectic mix of stalls and enjoy fabulous food, drinks, music and art, all in the beautiful grounds of Bradfield College. Misha Glenny is probably best known as the author of McMafia which led to the thrilling BBC drama. He is also an award-winning investigative journalist who covered the 1989 revolutions and the wars in the former Yugoslavia as well as a writer specialising in global organised crime and cybersecurity. Sarah Montague will interview Misha Glenny at the Literary Evening event. Sarah is a British journalist, best known as a formidable presenter on the BBC Radio 4 early morning current affairs programme, Today. After 18 years, she left the programme in April 2018 to take over the lead on the station's lunchtime news broadcast, World at One.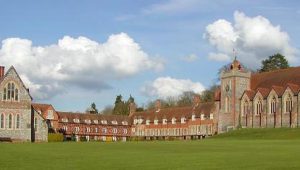 Cafe Scientifique

@ Cornerstone Arts
Jun 19 @ 7:30 pm
Talks start at 7.30pm on the third Tuesday of every month at Cornerstone, Didcot.
There is no need to book – just turn up! However, please be aware – should visitor numbers exceed the capacity of the venue, some people may be denied entry, therefore, do come early to get a good seat!
Each month we have a different speaker, and would welcome your ideas for topics or speakers. The events are aimed at an audience aged 16+.
Whilst the event is free, we do ask for a voluntary donation to cover the cost of hiring the sound amplification that is required now our numbers have grown. Donations will not be regulated – we're well aware that some will be able to pay, some will wish to overpay at some meetings and ignore the pot at others, and some may find it difficult to contribute in this way.
Didcot First has been organising the Didcot Café Scientifique since 2010. It is important to us because we have some really ground breaking and earth shattering science happening all around us: at Harwell, Rutherford, Culham, Milton Park, etc. and we want to help connect local people (scientists and complete novices) with what is happening in these places.

Jun
21
Thu
Pilates

@ Garden Room, Goring Village Hall
Jun 21 @ 4:15 pm – 5:15 pm
Pilates
Thursdays 4.15 pm-5.15 pm ( starts 7 June)
Garden Room, Goring Village Hall
£7 /session
To book your place or for more information please contact: Annalie Thomasson Annalie.thomasson@southandvale.gov.uk -07766991487