See below the local calendar of events with thanks to Genie.  To subscribe to the Genie newsletters and to submit events to the calendar, please got to genienews.org.
Dec
14
Fri
Charter Market

@ Wallingford Market Place
Dec 14 @ 8:00 am – 4:00 pm
Wallingford's oldest street market, in operation since 12th Century. Takes place every Friday all day in the Market Place.
WALLINGFORD COUNTRY MARKET

@ St Mary-le- More Church
Dec 14 @ 9:30 am – 12:00 pm

WALLINGFORD COUNTRY MARKET
Every Friday 9.30am-12noon in our new location, St Mary-le- More Church, Market Place.
'Marmalade Moments' Friday, 2 March – delicious new season's Seville orange marmalade on sale, and other flavours (including tastings). Also available – all our usual items, home-baked, home-crafted, home-grown (particularly pots of colourful bulbs), as well as eggs, preserves and local honey. Coffee/tea served throughout the morning.
We hope you will visit us soon. You may be surprised at what you will find! All enquiries to Market Manager T: 01491 681596 or come and speak with her one Friday morning.
Goring Hall Live

@ Goring Village Hall
Dec 14 @ 8:00 pm
​Chris Barber Big Band
The annual event when our President Chris Barber comes to Goring.
Europes No1 jazz band with the Legend.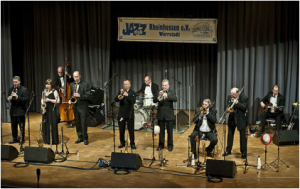 Dec
16
Sun
Church of England services

@ Goring & Streatley & South Stoke Churches
Dec 16 @ 8:00 am
For detail of the services and events at the three CofE churches in Goring, Streatley and South Stoke, please go to the United Benefice website.

Goring Catholic Church

@ Church of Our Lady & St John
Dec 16 @ 10:00 am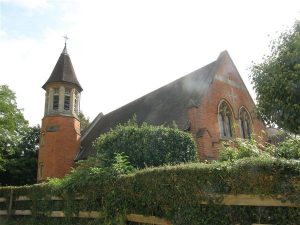 Go to 'Read more' and select 'Event website' to see up-to-date Mass times.
Goring Free Church

@ Goring Free Church
Dec 16 @ 10:30 am

Every Sunday we meet together to praise God seeking to maintain the proper reverence due to Him with an informality that is appropriate for a family gathering. We also seek to be faithful and relevant to the 21st Century in our preaching of the Word of God. Our service times are:
Sunday mornings at 10:30 am

Sunday evenings at 6:30 pm