See below the local calendar of events with thanks to Genie.  To subscribe to the Genie newsletters and to submit events to the calendar, please got to genienews.org.
Dec
15
Sat
Sale at Sue Ryder Hospice

@ Sue Ryder Nettlebed Hospice
Dec 15 @ 10:30 am – 12:30 pm
Visit our sale of donated goods and see what gems you can find!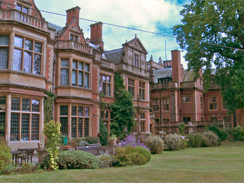 What kind of bargains can I bag?
Our grounds, garage and outbuildings welcome dozens of visitors looking to bag a bargain amongst the furniture, clothes, jewellery, DVDs, books and bric-a-brac – while helping to raise vital funds for our hospice.
We receive fantastic-quality second-hand items as well as brand new items that have never been used.
There is something to suit every taste, from fantastic gift ideas through to gorgeous items to decorate your home.
Can I donate goods, too?
Of course! Just pop in and we'll be happy to accept decent quality items in the above categories, whether second-hand or never used.
Saleable donated goods are welcomed on weekdays between 9am and 4.30pm. We regret, however, that we're unable to accept goods on the day of a sale or the day before, so do drop your donations in a few days early.
Are there any items you do not accept?
Yes, we can't accept non-digital TVs, white goods, three-piece suites, Divan beds and mattresses.
Do you need any volunteers?
Volunteers are always welcome to help sort and allocate donated goods, as well as to assist with sales, on every day of the week.
To offer your time, email nettlebed.fundraising@sueryder.org or call 01491 641 384 ext. 246.
Find out more:
For further information, contact 01491 641384 ext. 246 or email nettlebed.fundraising@sueryder.org.
We look forward to seeing you there!