Goring Neighbourhood Plan (2018-2033)
Updated 30th May 2019 – South Oxfordshire District Council have announced that a referendum will be held on Thursday 4th July 2019
The notice is available here
Election 2019 Result
The election was uncontested – a list of current members is available here
George Michael Celebrations
Consultation Questionnaire
Now Closed – Results available below:
Following an offer by the council of Sheepcot Recreation Ground the organisers have decided not to run a music event in 2019.
NEW (November 2018) – Additional Defibrillator now available at Goring and Streatley Railway Station
Defibrillator at the Village Hall
22nd October 2015
Download defibrillator instructions on the use of the defibrillator which is located at the Village Hall, together with a link to a training video.
Goring and Streatley – "Accessible by Train" to disabled visitors
T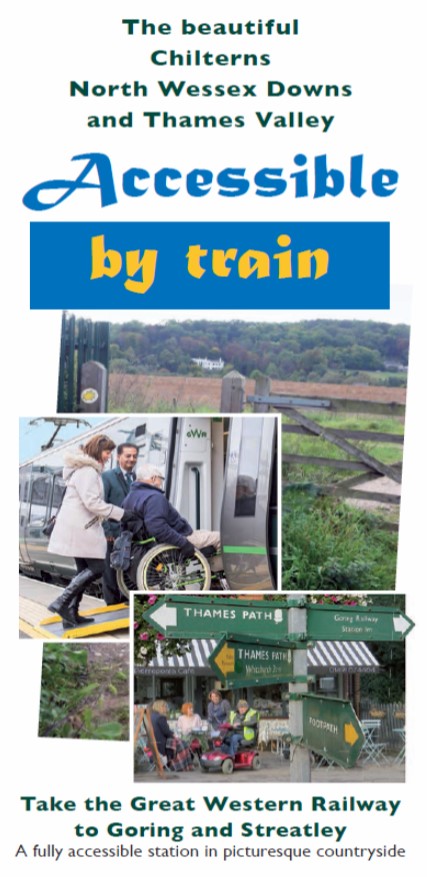 he Accessible by Train leaflet was produced with sponsorship from Great Western Railway and Goring-on-Thames parish council. It will be on display at local railway stations, libraries and tourist information offices in and around the Thames valley and can be downloaded here or from: www.nationaltrail.co.uk/ridgeway/leaflets/
Report on the Judicial Review and Appeal regarding Goring Weir
1st August 2018 – A copy of the council's final report is available here
Parish Council's Response to Oxfordshire County Council's Unitary Consultation
18th July 2016
A copy of the response is available here.
Freedom of Information and Data Protection Acts
1st July 2015
Here is a link to the Information Commissioner's Office for information on the Freedom of Information and Data Protection Acts.